The Foundation of Finnish Business College Sr
The Foundation of Finnish Business College is a registered non-profit foundation, whose aim is to support the educational and development work carried out by Business College Helsinki, which is maintained by Helsinki Business College Ltd, and to promote business education and collaboration between working life and education.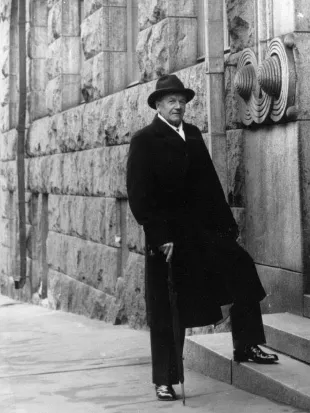 The purpose and administration of the foundation
The foundation was founded on September 29, 1949, and the constitutive meeting was held in the Turku Hall of the Klaus Kurki Hotel (now Klaus K Hotel). The foundation was needed, as the Finnish Business College (Suomen Liikemiesten Kauppaopisto, SLK) which was founded already in 1898, needed a new background organization to ensure the continuity of its operations. The previous background organization, the Endorsement Limited Company of Higher Business Education (Korkeamman Kauppaopetuksen Kannatusosakeyhtiö), started to focus on maintaining and developing the educational institution that was then called School of Economics, now Helsinki School of Economics, (Helsingin Kauppakorkeakoulu), which was formed out of the Finnish Business College upper secondary school classes in 1911.
To fulfill its purpose
The foundation may provide financial support, finance development activities, and award scholarships and grants.
The foundation may own, provide, and maintain premises to fulfill its purpose.
The foundation may own, store, accumulate, and display a collection of office equipment and furniture as well as a collection of art.